VIRTUALLY ROWING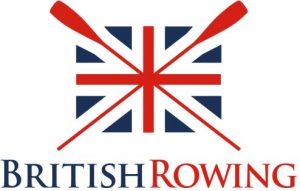 The first ever British Rowing Virtual Championships took place on the weekend of 27-28 June.
Organised by British Rowing in association with SAS, British Rowing's Official Analytics Partner, this brand new event saw rowers, both water and indoor, compete live and in real time from their own homes.
This innovative competition was announced during a time when competitive sporting action had been cancelled or minimised due to the Covid-19 pandemic.
"Participation in indoor rowing since the lockdown came into effect has grown massively, and the British Rowing Virtual Championships provides everyone exercising at home with a chance to test themselves in friendly and meaningful competition" Andy Parkinson, British Rowing CEO announced.
The competition offered a wide range of race categories to allow inclusivity of all abilities. The main races were a 500m sprint and the classic 2000m Olympic race distance.
The races were streamed live providing excitement for friends and families of all competitors.
So with all this on offer, I entered the 2000m Olympic distance in the 50-54 heavyweight men's category.
Although in a build phase block of training, it was good to be involved in racing again.
THE HEAT (SATURDAY)
After checking that my Concept2 rower was updated and the laptop had accessibility to the rowing machine monitor on Friday (British Rowing and Concept 2 sent clear instructions on how to do this), I woke up early Saturday and headed off downstairs.
Being nervous at home was a first. It was a strange feeling to be racing in my dining room and experiencing pre race nerves.
After an easy pre race row, stretching, rehydrating, black coffee and catching up on the daily news, I started my race warm-up 25 minutes before the start.
I was in a heat with the first 3 to go though to Sunday's A final together with the fastest 3 from each of the other heats. Then the next fastest 11 rowers making a 20 boat 'A' final.
The plan:  Race to the 1500m and if a safe distance away from 4th, cruise and conserve energy for Sunday's final.
The race went to plan, building up a substantial lead coming into the last 500m. Time to relax and save some power for tomorrow's final. I won the heat in a time of 6:23.
My main rival David Dix, a former Australian rugby playing man mountain who I raced and narrowly beat at the British Rowing Indoor Champs in December had won the other heat in a time of 6:28.
But he was taking it easy from half way and I knew tomorrow would be a 'gut buster' of a race.
The 3rd heat was won in 6.35 by Toby Backhouse who rowed for Cambridge in the 1989 Oxford Cambridge Boat Race. Backhouse was the heaviest man to have raced in the Boat Race at the time weighing 106.3kgs!
After a cool-down and stretch, it was time to break fast with a well-earned bacon sandwich (intermittent fasting daily is part of my health regime).
A nice relaxing Saturday afternoon walk in the Wiltshire countryside enjoying the sunshine followed as my thoughts turned to tomorrow's race.
FINALS DAY
After a deep and relaxing sleep, I went through the warm-up procedure as Saturday's race. The nerves were kicking in. I believed David Dix was in better shape than me and I would have to do 'something special' to win the race.
I scribbled my race plan on paper and stuck it to the rower, detailing split times to achieve during the race. The plan was to execute 6.18 for 2000m.
Every 50-54 heavyweight male competitor involved in the final was logged in and ready to race on their Concept2 rowing machines. Competitors from Germany, Ireland, Italy and Norway made up the final together with a handful of Brits.
And GO, hitting those race splits and punching out a small lead. I stuck to the plan and evaluated my position at 1000m.
To my surprise, I was over 6 seconds in the lead. Where was Dix? After a very quick glance at the screen, I noticed Dix had not started. Due to being somewhat confused at Dix's absence (he was on the starting line), I had unknowingly slowed my pace in the 3rd 500m.
Approaching 500m to go, I was back on plan pushing out a final 1.33 for the last 500m and finishing in 6.19, a second slower than planned.
I had won the final by 7.8 seconds ahead of Backhouse and was pleased with the performance, despite a concentration lag in the 3rd 500m.
DRAMA
So what happened to my main rival, David Dix.
It turned out that David had lost connection just before the start of the race.
Dix contacted the organisers who agreed that he could race 'blind' and send an authentication code to verify his time (authentication code is a coded number that comes up after a workout and authenticates the validity of the time that has been rowed).
Dix raced 2000m in a time of 6.19.5, 0.2 seconds slower than me!
If he had beaten me, I would have cursed my 'dodgy' 3rd 500m. Thankfully, I had a strong finish but what drama (for me).
ALL'S WELL THAT ENDS WELL
Would it had really mattered if Dix had beaten me? Not really. When all is said and done, this virtual race was a success and a tonic and it felt great to be racing again. I didn't think I'd be able to compete this year due to lockdown.
The British Rowing Virtual Championships has helped many people focus on training and away from the negativity of the Covid-19 pandemic.
And it's an environmental success with no travelling thus reducing the carbon footprint. Bonus!
Thank you British Rowing and Concept2. It was a strange but thoroughly positive weekend of racing.