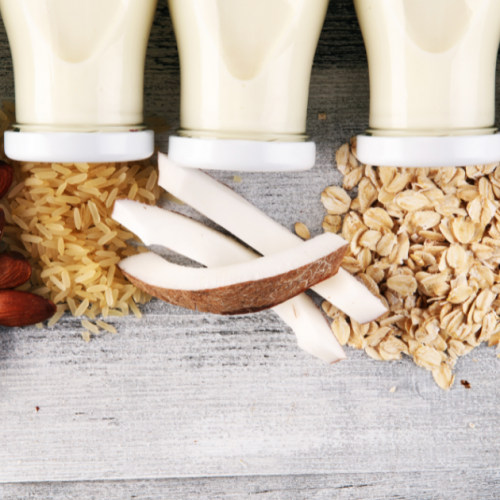 Plant-based milks are so popular that shoppers spent £100 million more in 2020 on alternative milks. Almost a third of adults are now buying plant-based milks and for the under-35's the figure rose to 38%. This has been fuelled by environmental and health concerns and the pandemic where eating vegan or plant-based foods became more appealing.
The Swedish brand 'Oatly' is now listed on the US stock market. Since the 1950's, consumption of cow's milk has fallen by 50%.
In this article, we look at the different types of plant-based drinks and the pros and cons of consuming these milk alternatives and the environmental and health considerations.