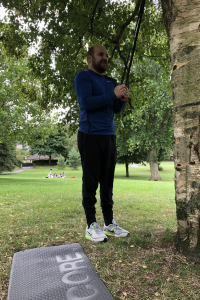 It has taken a pandemic to change things around for our winner, but I am very pleased to announce Ben as the June 2020 personal training client of the month.
Ben co owns a company that designs and builds stands and stadiums for events such as the 2022 FIFA World Cup and other expos across the globe. Travelling is part of the business, managing big projects, visiting clients and ensuring standards are high.
However, since Covid-19 and the UK lockdown,  Ben has been unable to travel to his clients who are based in Dubai and Abu Dhabi. Communication is now on Zoom. As a result, Ben has more time to spend with his family and on his health.
THE CHANGE
What has Ben changed?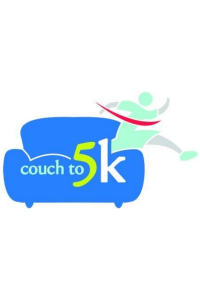 Initially, Ben would train whenever he was in the UK. This meant that he could spend 4-5 days a week training. Or it could be 4 weeks before his next training session.
Add the sedentary lifestyle of travelling and working long hours behind a computer. Include fast food and disturbed sleep patterns and you start to get an image of the stress Ben's body was under.
After agreeing with Ben  to use his local park as a training venue, Ben moved into a rhythm of training 4 times per week on a regular basis. Both of us agreed that gyms were to be avoided until a vaccine is developed.
We now meet in the park for a TRX / kettlebell / core plus stretch session 1-2 times a week. Ben has joined the Couch to 5k running plan and is adding this to his weekly training total.
Building up the running distances and intensifying the park sessions, Ben has noticeably changed shape. His posture has improved. His revised dietary habits of cooking real local fresh food from scratch has increased his energy levels. And we know that an improved healthy diet slows down the ageing process and promotes energy levels.
And Ben has been able to spend more time with his family which improves well-being, lowers stress levels and enhances self-esteem.
The family are in the process of moving into a more suitable property, something that would have added to the stress had the lockdown not happened. So for Ben, the lockdown has helped him gain time lost in travelling and working away and used that to create positive behaviour that has promoted his and his family's happiness, well-being and health.
HEALTH AFTER LOCKDOWN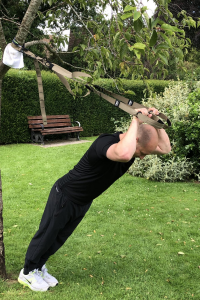 With the easing of lockdown, Ben will be tempted to revert to type.
This is when a good trainer steps in.
Ben will be strongly encouraged to continue with his new way of life. He knows it's important . The temptation to work longer is always lingering. However, we are all finding ways to become more efficient and smarter with work since lockdown.
I never thought I would hear myself say this, but thank goodness for the internet!
Happiness and longevity is about spending time with your loved ones, communicating with friends and looking after your health. Work smart, train smart, live smart.
Well done Ben. June 2020 client of the month. Keep being smart.