live2rowstudios are back with another set of races – Saturday 8th April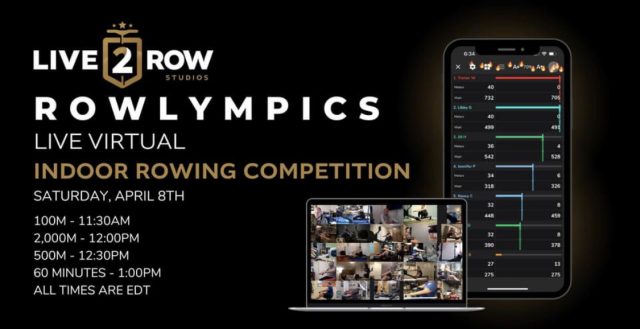 Zoom and ErgZone:
100m dash, 500m, 20000m and a 60 minute race for metres.
(For UK rowers, the time is Eastern daylight meaning -5hrs eg 2000m 12pm start would be 5pm BST)
Join rowers of all skill levels, from all over the world in this LIVE virtual indoor rowing race.
Whether you are new to rowing or have been rowing for years, you are invited to participate and test your fitness, power and technique with indoor rowing.
Racing will take place in the ErgZone iPhone and Android application. You can register for the event at the link below: