Do You Believe in Magic?
'Ta-dah'! If it was as easy as waving a magic wand to get an Instagrammable beach bod – would you let wild horses stand in your way? Could this be the end of fad diets and obsessive calorie-counting? The 'magic' comes in the shape of a new injectable weight-loss drug containing the active ingredient, semaglutide.
Referred to in the press as a 'game changer', it's been used with evidence of weight loss by celebrities, such as billionaire Elon Musk and been the talk of Hollywood. Developed by Danish pharmaceutical company Novo Nordisk, semaglutide is sold under the brand names of Wegovy and Ozempic.
Although the two names appear to be interchangeable, in fact it's only Wegovy that's FDA approved for weight management, while Ozempic is used to treat Type 2 diabetes. The advert for Ozempic, featuring '70s hit song "Oh Oh Oh It's Magic", confuses things however with the voiceover mentioning that a further benefit of taking Ozempic for diabetes is weight-loss.
I want to know more about semaglutide and wondering how it will sit with my own views on healthy eating and weight management? In my previous blog, I talked about the role fat plays as a vital organ in our bodies and how important it is to eat the right kind of fat as part of a balanced diet. To me, the equation for maintaining your optimum weight is very simple:
the energy you put into your body should equal the energy you expend.
You can stay healthy by keeping as active as possible and eating simple unprocessed food; such as lots of fruit and vegetables, lean protein, moderate amounts of high fibre carbohydrates, going easy on the sweet stuff and limiting your intake of alcohol. It's not complicated. In my experience, a quality diet full of fresh and in-season food will promote a healthy outcome – just as putting the best possible fuel into an engine keeps it running smoothly, so it is for your body.
I'm reassured by Dr Stephen Lawrence, associate clinical professor at the University of Warwick who says, "When used in accordance with the prescribed guidelines, semaglutide promotes weight loss in a safe and effective way for most people. It's important to note, however, that this medication is not a quick fix or a replacement for following a healthy lifestyle, which includes regular physical activity and healthy eating." So I can see that it's not the magic solution that some might imagine and is dispensed with a reminder to take up, or continue, healthy habits.
Originally, semaglutide was developed to help regulate insulin production and was trialled for the treatment of diabetes. Mimicking the hormone glucagon-like peptide-1(GLP-1), it reduces the amount of sugar released into the blood which slows down digestion and makes you feel fuller for longer. With suppressed appetite the weight has fallen off and the results in trials have been ground-breaking.
One study enrolled 1,961 clinically obese adults, who did not have diabetes, and gave them a once-weekly jab of semaglutide along with lifestyle intervention focusing on diet and exercise. The average change in body weight after 68 weeks was an incredible minus 14.9%.
Celebrity Endorsement
Of course questions will be raised about semaglutide being used in association with beauty and celebrity culture and it's possible that those with eating disorders could be tempted to misuse these drugs. In Variety magazine, Matt Donnelly calls it, "The worst kept secret in Hollywood – especially given that its most enthusiastic users are not pre-diabetic and do not require the drug. It is currently being supplied by doctors and nutritionists, though rumour has it you can also score the drug at medical spas in Arizona. Naturally, it ain't cheap."
During his opening speech at the recent Oscars, comedian Jimmy Kimmel joked about the use of Ozempic amongst the A-listers, though few will actually admit to its use.
The UK
On our shores however, Dr Duane Mellor, registered dietitian and senior lecturer at Aston Medical School, Aston University, makes it clear that, "Semaglutide is not intended to be a lifestyle weight-loss product in the UK. It is to be used for the purpose of improving health."
So, the question looms about who the NHS will actually target with this miracle drug …. Helen Knight, director of medicines evaluation at NICE (National Institute for Care and Excellence) clarifies the situation, "For some people losing weight is a real challenge, which is why a medicine like semaglutide is a welcome option." But, she states, "It won't be available to everyone. Our committee has made specific recommendations." By this she means that it will be directed towards tackling chronic weight management for the obese. Did you know that in the UK around 63% of adults are overweight and 27% are obese? I was horrified to learn that 20% of children are obese by the time they reach Year 6 and are likely to become obese adults.
Obesity weakens immunity and Lord Bethell, who was a health minister during the Covid pandemic, has spoken about his first hand experience of obese people being hardest hit by the virus. Obesity related diseases already cost the NHS in excess of £6bn a year and by 2050 this is predicted to rise to around £9.7bn a year.
The arrival of Wegovy is set to produce positive outcomes for many obese people. NICE recommends it for those adults with a BMI of at least 35 combined with at least one weight related issue such as type 2 diabetes, high blood pressure and known heart disease. Through the NHS it can only be offered to patients as part of a two-year specialist weight management service, where patients are encouraged to make essential lifestyle changes.
Unfortunately there are downsides to this solution to obesity; not least being that weight is likely to be regained rapidly after the two years of prescribed use. GP Dr Margaret McCartney says, "It's a drug that seems to need to be kept taken in order to ensure that weight doesn't return. It's really pretty awful for many people who are wanting to lose weight, and have struggled usually for years. If you get something that ends up working for you, and then for the NHS to go and withdraw that again, it does seem to me to be a bit unfair." The time limit set by the NHS may be a precautionary measure as we don't know yet whether long–term use of Wegovy is safe, or perhaps it's because life-long prescriptions would be prohibitively expensive.
Side Effects
As with any drug, there are side effects and Kailey Wood, who began using semaglutide seven months ago, told the BBC that, "When you start taking this medication, your body almost goes into shock – you get headaches, nausea, tiredness."
Other common side effects include: stomach pain, vomiting, diarrhoea and constipation. Added to this is the problem of 'Ozempic face', especially among non-obese users, one of whom told The New York Times that her "body looked great, but my face looked exhausted and old". Marisa Cohen, writing for Good Housekeeping magazine, describes the look as, "A hollowed-out, loose-skinned, droopy appearance, due to losing weight quickly." Perhaps this will deter any non-obese users?
The Obesity Issue
I'm concerned that the NHS prescribing semaglutide is just a sticking plaster on the problem of obesity and believe that prevention is the longer term solution. Educating people, especially the young, to establish healthy lifestyles will be key to change. A positive step towards this came in 2018 when the government set the ambition to halve child obesity by 2030 and introduced various interventions. This was progressed with the introduction of an Obesity Strategy in 2020, which pledged that: "When it comes to food and drink, we want to ensure everyone has the right information, that they are offered a fair deal and that they are not unduly influenced to purchase less healthy options." The reduction of children's exposure in the media to adverts promoting products which are high in fat, salt or sugar (HFSS) is an important part of this initiative.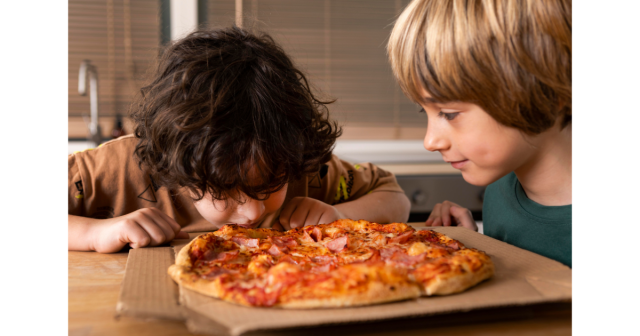 In 2018, London Transport restricted advertising of HFSS foods across the network and, by February 2022, research suggested that the sales of these products had decreased, proving it a useful policy to tackle obesity.
Unfortunately there's no magic solution to the obesity crisis, but the arrival of semaglutide should go some way to alleviate the situation for those suffering now. If those in power agree to continue initiatives to combat obesity, making natural foods both affordable and attractive and providing inexpensive and enticing places to exercise, then there is hope that healthy lifestyles for future generations could become the norm. Fingers crossed!!