BRISTOL ARIEL ROWING CLUB 02/02/20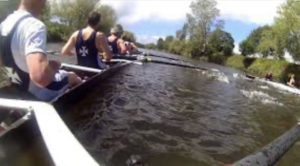 A recording of a podcast on training smarter for rowing masters.
Talking to the Bristol Ariel RC masters squad.
Using heart rate to determine sessions and workloads, periodisation and avoiding too much 'grey zone' training.
ISOLATION PODCAST – GEORGE YOUEL 28/04/20
Talking about periodisation of training for a rowing competition, nutrition, individualised programming and peaking for a competition.
Interviewed by George Youel, an experienced trainer helping others with fitness, strength, injuries and rehab, Simon Houston from Metabolic Movement and Jack Coxall from Soho Fitness Lab.