PERIODISATION AND RACE PROGRAMMES AVAILABLE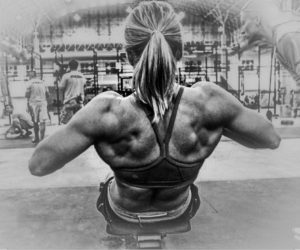 Whether you're a seasoned rowing master, an inspiring Henley winner, new to rowing, a club rower, a competitive crossfitter or just want to get quicker on the rower, Tony's personalised rowing training programmes are designed to make you faster whilst fitting around your lifestyle.
Tony has rowed at an international level representing GB at the rowing World Cups in 1995 and 1997. He has won Commonwealth medals, Henley medals and World Indoor Rowing medals. His personal best for 2000m on a Concept 2 rower is 5 mins 56.3 seconds (1:29.1 / 500m splits – H = 186cm W = 88kgs).
Tony is currently training to compete at the 2019 British Rowing Indoor Championships in December in London in the 50-54 age category. He currently is the British Record holder for the marathon distance of 42195 metres in his age group. Tony also is part of the small team 100km Relay Team that holds the World Record which has stood since 2004.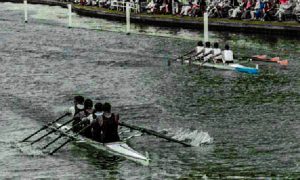 beating Leander in the 2004 Prince of Wales Cup before going on to beat the Irish in the final on Sunday
ABOUT THE PROGRAMMES
There are 6 and 12 week programme options available. These are based on periodisation of the rowing calendar. This is to ensure that you peak at your target race. Each block is set-up to prioritise an area of fitness or strength.
Heart rate monitors are a must for the majority of the training. Recommended is Polar. Ensure you have a chest strap heart rate monitor for accuracy.
FEEDBACK
It is important that feedback from the training is regularly received. A weekly catch-up and summary of training is recommended. This can be done by email, text, Skype or FaceTime.
NUTRITION
In the 80s, 90s and early 2000s, nutrition was not considered an important factor on rowing performance. However, as sport science evolves, so does training and nutrition. The timing of food intake plus macronutrient breakdown is prioritised with the programme. Nutritional guidelines will be included throughout the training period.
PRICING
Click here for prices.