PERSONAL TRAINING LIGHTWEIGHT WOMEN MASTER ROWERS
Mel & Ching, 2 lightweight rowers from Minerva Bath Rowing Club contacted me in September to help with them with personal training and fitness. A plan to increase strength, prevent injuries and row faster was created.
Rowing is a sport with which I have a long history. Awareness of the potential injuries from ignoring a good strength and conditioning phase within a programme is an area that a good personal trainer will resolve. This is to ensure top fitness levels are achieved.
Sports like rowing are fantastic to participate in. However, like most repetitive sports, issues with over-worked muscles can inhibit mobility, cause injury and resulting in poor performances. Injury causes low fitness levels resulting in poor rowing performances.
So, after having had a chat with Mel and Ching about their goals, a strength and conditioning fitness programme was planned.
The plan will enable Mel and Ching to train with greater mobility, flexibility and stability. This will improve technique and increase boat speed (not to mention the aesthetic benefits from lifting).
After all, hiring a good personal trainer will promote good health, well-being, fitness, strength and confidence.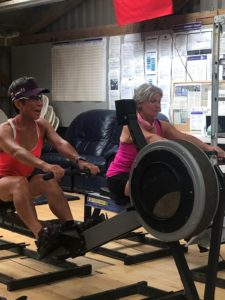 PERIODISATION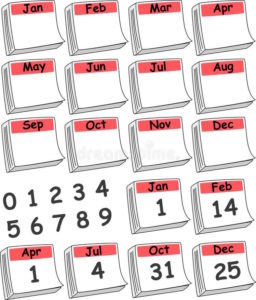 Mel and Ching's goal is to peak in July. With that in mind, I counted back block periods of rowing and fitness training to periodise aspects of strength and conditioning within the personal training programme.
The first phase is focussed on hypertrophy.
For the past 10 weeks, Mel and Ching have been lifting to increase muscle mass and endurance fitness.
Weight management is an important factor for lightweight rowers. They have to be on weight for races. So diet is crucial for anyone involved in lightweight rowing.
However, care has to be taken that fitness and recovery levels are not affected by poor nutrition.
By eliminating high sugar foods and following a healthy manageable eating plan, weight management is controlled during the hypertrophy phase thus promoting strength and fitness.
Also, the extra hours of aerobic fitness training help to manage weight (a refocus on eating habits is advised when the weighing scales have been unkind!)
In the new year, Mel and Ching will transfer into a phase of strength and then into power training as they move closer to the goal.
The weight lifting has been designed alongside the rowing training to support aerobic and anaerobic fitness phases of the programme.
DIET FOR ROWERS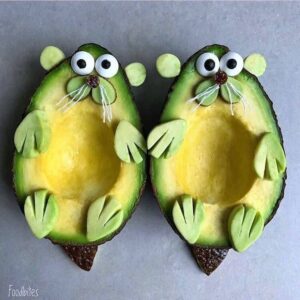 I have asked Mel and Ching to focus on diet with the concentration of macronutrients on protein to enable physiological adaptations and recovery.
Organic foods such as wild fish, beef, pork, poultry and game have been introduced into the diet.
Dairy alternatives such as coconut yoghurt have been included containing excellent sources of probiotics.
In addition, prebiotic foods have been included to encourage good gut microbiome.
Carbohydrates are focussed on rice, gluten free porridge and vegetables. No wheat foods.
Vegetables contain high levels of nitrates which play an important role in muscle efficiency and regulating blood pressure.
The nitric oxide from vegetables and fruits regulates vasodilation, relaxing blood vessels and improving blood flow, which allows more oxygen to reach the muscles.
Arugula and beetroot juice are excellent sources of healthy nitrates. Rhubarb and green leafy vegetables also have high nitrate content levels.
Healthy fats are prioritised with the emphasis being placed on consuming Omega 3 fats found in fish, flax seeds, chia seeds, eggs, walnuts and avocados.
Omega 3 fatty acids are used to lower blood pressure, slow down the development of plaque in the arteries, help fight depression, improve eye and brain health and lower triglycerides.
In addition, Omega 3 fatty acids raise HDL (good) cholesterol levels, reduce inflammation in the body, reduce metabolic syndrome, reduce risks of autoimmune diseases and may prevent some cancers.
Omega 3 fatty acids may also reduce fat in the liver, improve bone and joint health, improve sleep and can alleviate menstrual pain.
MEL AND CHING STRENGTH AND MOBILITY GAINS IN 10 WEEKS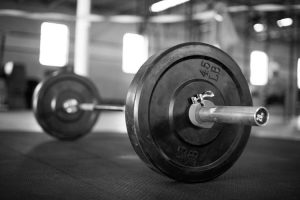 Mel and Ching are both  incredibly focussed people. And they are mentally strong and very competitive. Interestingly enough, this doesn't make my job any easier.
When training any athlete, recovery is vital. The majority of athletes train too hard. They often ignore pains, illnesses and injuries and exercise through pain and sickness, much to the detriment of their health.
The body needs to return to homeostasis before you exercise again. I am not a believer in over-reaching training as this sits too closely to over-training resulting in chronic fatigue illnesses which can last weeks, months and sometimes years.
However, with Mel and Ching, they are focussed on smart training after years of hard intense workouts. We have a couple of tools to monitor whether they are ready to train hard again. Namely, resting heart rate and heart rate variability.
Ching, who has a lack of movement in her shoulder due to an accident resulting in an operation has increased her range of movement in the area. In addition, she has increased her strength in all the lifts including bench press which she was originally unable to perform.
Mel has improved her strength in all lifts. Notably, lifting her body weight on the deadlift and lifting over half her bodyweight on the bench press.
Both Mel and Ching's physiques are changing with the development of core, glutes, hamstrings and mobility in the hips and shoulders.
As a result, their rowing techniques have improved and an additional increase in stroke power on the rowing machine.
And they've only really just started on this journey!
NEXT PHASE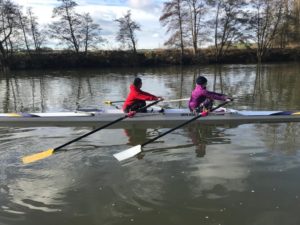 After Christmas, there will be a couple of weeks of continued lifting in the hypertrophy phase before the programme moves from hypertrophy to strength training.
Also, there will be an increase in rowing fitness and personal training sessions to ensure goals are being achieved.
Unfortunately, Mel and Ching are unable to train together for the next 2 months but are continuing the programme and training separately. They will be regularly communicating with each other and comparing results.
Mel and Ching's programme will be changed to rowing specific endurance training after Christmas.
This will develop their aerobic engine for rowing. From this, an emphasis will be to develop a higher anaerobic threshold and VO2max which will help them increase their speed for the summer races.
For now though, coaching the rowers and seeing the positive results has led me to champion them both as the November clients of the month.
Well done Mel and Ching and we are all looking forward to watching you win a bag of medals in the summer.