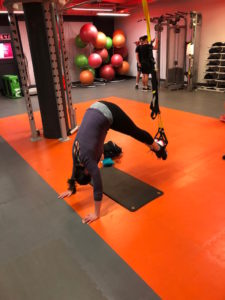 Beth, March 2020 client of the month enjoying the TRX pre covid-19
CORONAVIRUS (COVID-19)
Well, what a challenging month and it is difficult to award March 2020 client of the month with all that is going on.
A pandemic hits the world. As I write this, nearly 50000 people have lost their lives to Coronavirus with over 1 million people currently infected.
Gyms and other public places throughout the UK are closed. It all sounds like the subject of a horror movie.
However, through adversity and with determination, Beth has shown strong commitment to retrieve her previous fitness levels and embark on a home online programme.
AGAINST ALL ODDS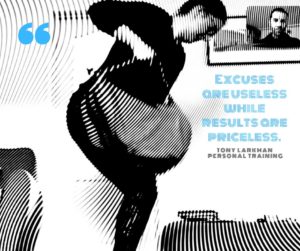 Beth being creative with a rucksack and 
some books during a lockdown online session


There has never been a stranger time in my life. The situation we find ourselves in is bleak but there is a glimmer of hope that China's infection rate is slowing down.
However, it looks like we are in for the long haul of needing to practice social distancing and by staying at home and trying to ensure that we keep ourselves fit and healthy.
Here in the UK, gyms closed from midnight on the 21st March. In addition, the UK government closed access to all public places from 23rd March.
Allowances were made for outside exercise in the form of walking, running or cycling.
Since then, a number of my clients have started training online and this has proven successful to maintain and improve fitness levels.
It has allowed me to be imaginative with exercise prescription such as using bags loaded with books, potatoes and in the case of one my clients, bottles of beer!
In addition, my clients are realising that the best piece of fitness equipment is bodyweight. How many people can do 10 good push-ups? If you can, try with a rucksack full of books strapped to your back.
Beth has embraced the challenge. As a result, she is continuing to improve in strength, fitness and body composition. All the despite no access to a gym and with no specific fitness equipment.
Beth can also download the programme before the scheduled session to prepare household items for workout use.
The wonders of modern technology has allowed us to have live communication during the sessions, as if we were in the gym together.
The live video link free apps enables me to correct technique and tempo to ensure that good practice is applied and preventing possible injury.
Plus, Beth has the added bonus of logging into her account and repeating the programme.
This is the way forward to keep fit in the coming months. The lockdown could carry on into May and June and some aspects of it may still be in place in September and beyond.
FOOD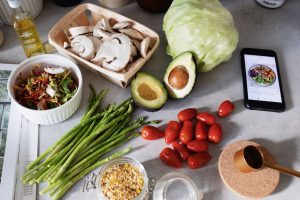 Food has not always been easy to find as some people stock-piled unnecessarily.
Supermarkets are taking measures to ensure social-distancing is adhered to and online shopping is not always possible unless you are classified as a vulnerable person. So, the emphasis when shopping must be just the essentials such as fruit, vegetables, fish and meat.
With this in mind, Beth's diet has improved. This has had a big impact on her body composition and as a result, her health.
By eating a diet loaded with healthy nutrients, Beth is supporting her immune system. With the extra exercise and quality sleep, she is doing all she can to stay fit and healthy during the coronavirus pandemic.
LOOKING FORWARD

We live in hope that in the coming weeks we will be free of Covid-19. But the chances are that for most of 2020, it will be around, interrupting our freedom of movement and therefore fitness options.
There is a slim chance that public places and gyms may be re-opened by the Autumn.
With that in mind, it is imperative that we all keep fit and healthy to give our immune system every chance to stave off this virus.
Beth has taken this on board and is definitely into a routine of fitness and healthy eating which she has structured around her working day.
And don't forget those all important 8 hours of sleep every night.
TRAINING AT HOME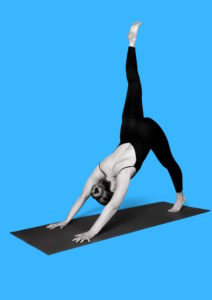 You'll be amazed at what exercises you can do. Using household items and bodyweight is enough. Go outside and exercise by walking, running, cycling and ensuring you are getting a good dose of vitamin D.
The next few clients of the month will be online clients who are adapting ways and methods to maintain and build fitness, health and ultimately help flatten the curve of infections during this pandemic.
Stay fit and healthy. Stay home. Wash your hands regularly and thoroughly for 20 seconds.
Together, we can do our little bit for the NHS by keeping out of hospital.
Look after yourselves and a thumbs up to Beth who is leading by example.