Spring has officially sprung – and April 2021 Client of the Month Alex has followed suit by fully immersing himself in a new lifestyle of health and fitness. Having previously struggled to get into the training groove, Alex has overcome long working hours, the stress of working for a large company and the addition of a new family member to truly rise to the occasion and become the latest Client of the Month.
Before the first lockdown, Alex would find that every time he hit his stride with his training, something would knock him off-course, causing his health and fitness levels to diminish and his weight to gradually increase. However, the first lockdown gave Alex the opportunity to change his working habits, enabling him to find a better work-life balance and spend more time with his family. This has given his health and wellbeing a significant boost.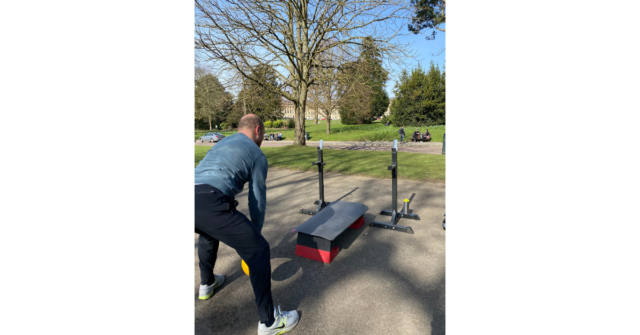 ALEX'S SECRET
"Lockdown meant that I was furloughed for six months. I not only used this time to get in shape, but I also had the added bonus of being able to see more of my family. When lockdown restrictions began to ease, my company insisted on business as usual. However, after the second lockdown, things began to change. Now, my company only requires me to go into the office twice a week, which means that I can spend more time with my family and friends – and I can focus more on my health. Ironically, I'm actually working better and faster. My energy levels are high throughout the day and I'm happier too, which has made me more productive. I've created new working systems, which has increased efficiency," says Alex.
With Alex's newfound spare time burning a hole in his running shoes, he was able to set multiple personal bests in his squats, deadlifts, bench press and his 10k run. He was even able to break his 2,000 metre personal best on the Concept2 rowing machine.
"Every day I turn up. I turn up for my family, my job and my training. There is no secret. Just repetition," Alex says. "I also took note from Tony's New Year blog and followed his dos and don'ts for a healthy year. This set me on track to lose those final few pounds, which is great, as I wanted to be a Client of the Month before my birthday in July."
Well, Alex officially smashed that goal! But what about the 18 pounds of weight loss that he also achieved? "Well, the repetition of training everyday (even if it's just for 20 minutes) is responsible for putting a big dent in losing the excess weight. But I'm also preparing proper fresh food at home and not just eating ready-made snacks from coffee shops and petrol stations," explains Alex. "It's amazing how quickly the changes happened. I thought it would take years to lose weight and get fit – but it's literally turned around in a few weeks. You can actually feel the differences daily."
KEEPING BELIEF IN THE PROCESS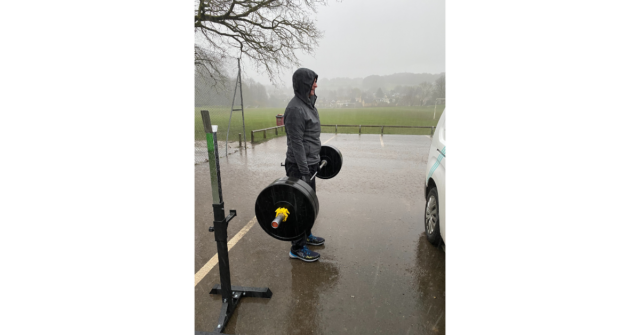 What a recipe for success! I've often heard it mentioned that a successful person must just be 'lucky' and 'naturally talented'. However, what most people don't see is the amount of times a successful individual fails before they attain their goal – and Alex is the perfect example of this. He's been struggling with weight issues and stress for years. However, he kept his belief in himself and turned up every single day after lockdown, chipping away at his goal with daily exercise. And now, in a matter of just over a year, Alex has fulfilled his goal.
NEVER SAY NEVER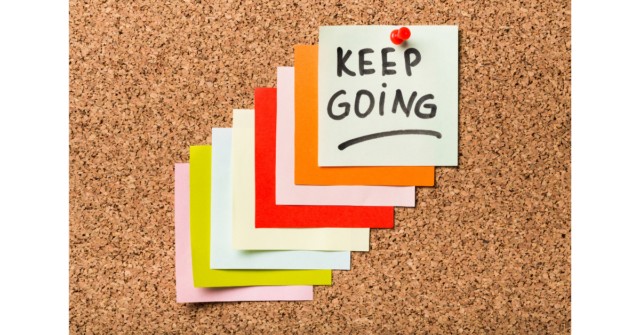 "Winners don't quit and quitters don't win" – it's a common saying, but it definitely rings true in Alex's situation. Alex continues to work out every day and enjoy the benefits of a healthy lifestyle. One of the things Alex didn't mention is that he counts his calories, limiting himself to under 2,500 calories per day. This is a reduction of over 500 calories from when he was overfilling his plate.
Alex truly represents another fantastic success story in this time of uncertainty. He's already made a great achievement, but he still continues to shed the pounds as he replaces TV ready meal dinners with real, wholesome food.
In fact, as I was finishing up this blog, Alex happened to send a text with a new 2,000 metre personal best on the rowing machine. Is there no end to his success? Let's hope not. Keep up the excellent work, sir!